Newsletter
Sign Up for Our Newsletter:
Association organized to participate in Euro Mold Brazil "Changan mould" brand go international
Upadta time:2012-9-6 10:27:27
From August 20 to 24, 2012 EuroMold Brasil will be held in
Joinvile

,

Brazil, the association organized a delegation with seven member enterprises a total of 26 people. Changan town committee member Zhenbiao Mai and the president of association Peiling Sun lead the team group to Brazil to take part in the exhibition, and visit the famous enterprises in Brazil.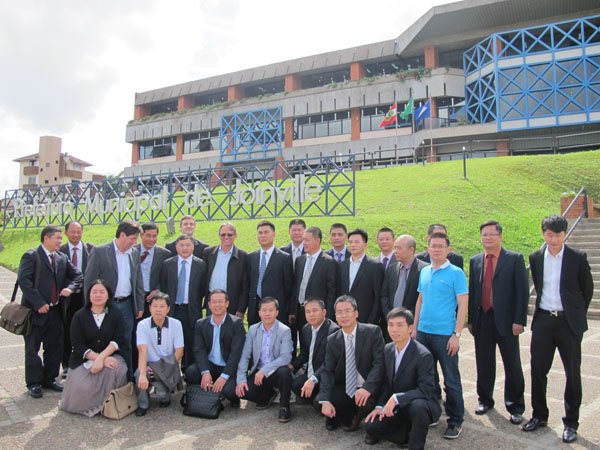 The predecessor of Euromold
Brazil is INTERTOOLING BRASIL, which started by Brazil exhibition company in 2005. The exhibition held every two years, up to now it has been hosted successfully three times. And the Brazil Interplast 2012 will be held at the same period. The exhibition area of 20,000 square meters, which is known as South America's most important plastic products and processing technology exhibition.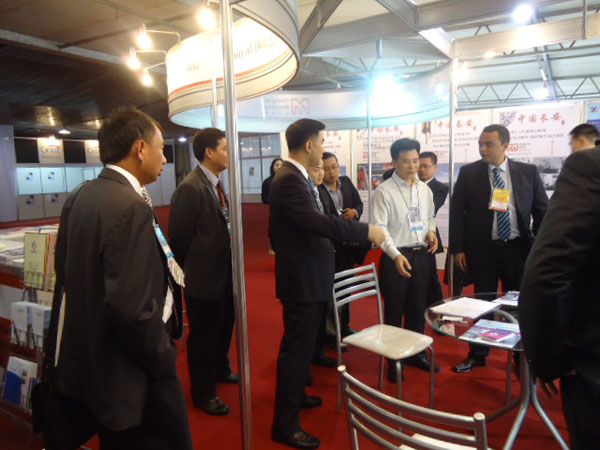 Association organized seven enterprises such as the Dongguan Yongsheng Hardware Plastic Products co., LTD., Dongguan Guangjie mechanical Hardware co., LTD., Dongguan Jusheng Plastic Electronic products co., LTD., Dongguan Xiangxin Auto Mould products co., LTD etc as exhibitors in the exhibition. In the five days of exhibition, Changan exhibition area attracted and received more than 80 people's visit and consultation. At present there are about 11 enterprises with the intent of becoming our partner enterprise. Meanwhile, the staff also carries promotional material of Changan to visit the other exhibitors, to advertise Changan and introduce the industry.
Professional injection mold,die casting mold,plastic products OEM manufacturer.
With more than 20 years industrial experience in the field of injection mold and die casting mold, we can provide the one-stop service including design and development, mold fabrication, production, products processing etc.
.
Dongguan Yongsheng Hardware Plastics Product Co.,Ltd All rights reserved
Fax number: +86-769-8534 4896 Customer service hotine: +86-769-8554 4196 Email:sales-fb@alwinasia.com
Xin an Community,Chang an,Dongguan City,Guangdong Province,China.
Keywords: plastic molds,injection mold,mold for plastic,mold injection,injection molding